Below is a list of Frequently Asked Questions, if we haven't covered your question please contact us.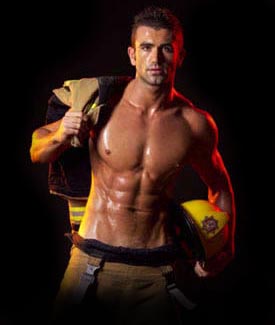 Q.What area do you cover ?
A.We cover the whole of Britain, why not call us to see who we have in your area
Q.What can we expect from the Stag/Hen night ?
A. A thoroughly entertaining evening, we can arrange everything for you, from a comedian, drag act and a strip show, you let us know what you would like, we will do the rest.
Q. What payment methods do you accept ?
A. We accept payment via cash or credit cards
Q. Can we book an act at short notice ?
A. Yes we can arrange an act on short notice, although we prefer as much notice as possible to make sure you get the act you prefer.
Q.What if I cant find an act I want to book on your website
A.Why not call us, we have a varied range of people on our books and we are certain we can find the correct one for you.
Q. What if I need to cancel the Kissagram/Strippagram ?
A. We will require as much notice as possible, if you do cancel we will charge a cancellation fee depending on how much notice you give us. If you give us a months notice then its 25% of the total cost, a week is 50%, a day is 75% and if you cancel on the day we will require full payment.
Q. What if I need to cancel the event ?
A. If you have booked a stag/hen show then you need to give us as much notice as possible, although you will lose your deposit, if you cancel a show on the day we will still require full payment.
Terms and Conditions
Stripagram.co.uk reserve the right to send a replacement performer in an unlikely situation or conditions such as acts of God where the chosen performer cannot attend an event on time. When customers change or alter the time and date of the original booking, Stripagram.co.uk also reserve the right to send a replacement act due to customer's rescheduling. Strippergram performances usually last 20 minutes, however we make no guarantee on the length of a performance due to any unlikely circumstances at an event outside the performers control. Stripagram.co.uk accept no liability or consequences relating to punctuality of a performers arrival. The company do however make punctuality a very important part of the service.
Please Note: When booking with us you are entering into an agreement to abide by our terms and conditions. If you have any questions please let us know.
E-mail or phone for further details.